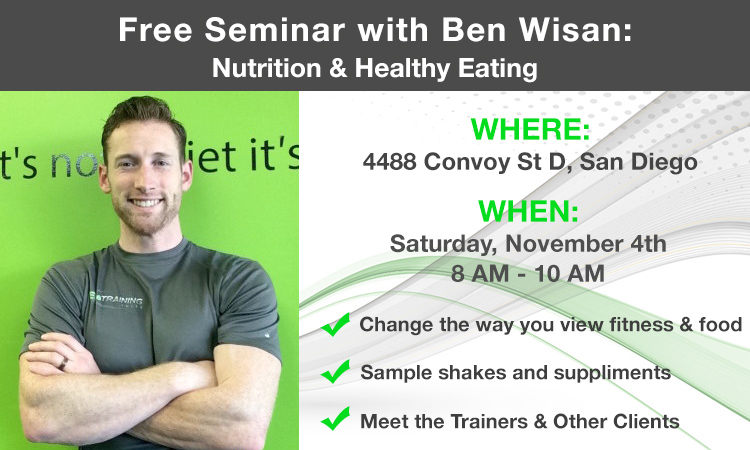 We invite you and your friends to a free Elite Training seminar with Ben Wisan on Nutrition and Healthy Eating.
This event is about changing the way you view fitness and food! It's a good way to grow in your knowledge and understanding of the basics of nutrition and healthy eating.
Where: Elite Training location – 4488 Convoy St, Suite D, San Diego, CA 92111
When: Saturday, November 4th, at 8 AM to 10 AM
Ben Wisan has been a personal trainer, author and has been helping people with their fitness nutrition for 12 years. From a young age, Ben was very interested in bodybuilding after getting a black and white "Joe Weider" bodybuilding book it was on. From age 17 Ben lifted and was very interested in the kinesiology of the human body and the art and aesthetics of muscle sculpting.
There will be a brief presentation on Nutrition, which includes valuable information and practical advice, followed by sampling some incredible shakes and supplements.
Also meet the Elite Trainers and Other Elite Training Clients!
We hope to see you there.