At Elite Training, we believe personal training in Clairemont and the greater San Diego area is about more than just working out; it's about supporting you in making a lifestyle change.
Signing on with a personal trainer means you're serious about taking control of your health and fitness. Personal training in Clairemont is one of the best steps you can take on your journey to becoming a healthier, happier you.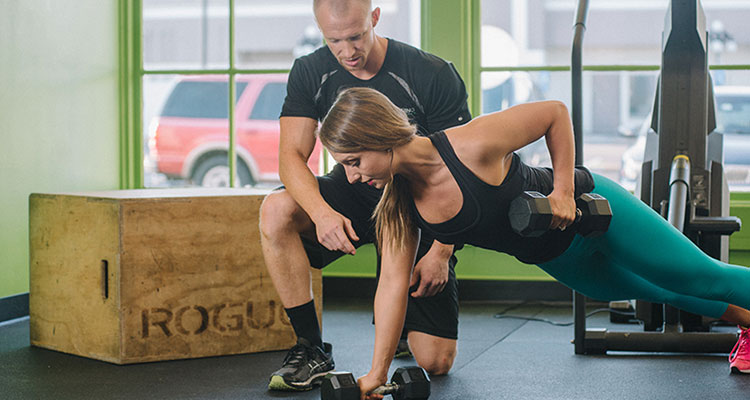 The Benefits of Clairemont, CA Personal Trainers
Personal trainers are skilled in their field and can provide guidance no matter what your current fitness status and objectives. A personal trainer is also an indispensable support system along your journey to improved health and fitness.
Personal training from Elite Training can assist you with a range of fitness goals, including:
Lose weight
Tone up
Build muscle
Get healthy
Endurance training
Increase cardiovascular health
Gain confidence
Accident recovery
Your Clairemont personal trainer will provide you with a custom workout plan that is specially designed for your needs and desired health changes. Scheduled appointments provide structure and accountability to help you stay on track and follow through.
The Best Personal Trainers in Clairemont, CA
Our personal trainers at Elite Training are highly trained professionals with specialized degrees and certifications. They are dedicated to your fitness and quality of life, and you will receive guidance, education, and support every step of the way.
Elite Training in Clairemont is locally owned and operated. Through highly specialized service and state of the art training techniques, our trainers can help you to transform your body, your mindset and your life.
At Elite Training, there are never any hidden fees or long-term contracts to sign. Pricing is kept affordable so that you can integrate personal training into your lifestyle. We are committed to helping you make meaningful changes to your habits and fitness level.
Make a Healthy Lifestyle Change Today
You can expect friendly, professional service at a reasonable cost with no hidden fees. The first session to assess your personal health and fitness history is FREE. You'll do a basic workout/stretch and receive a nutritional consultation as well.
Losing weight and getting fit doesn't have to be difficult. Sign on with a personal trainer in Clairemont and finally get the results you've been looking for!
Schedule your first session for FREE!
It's Not Just Personal Training, It's A Lifestyle Change!