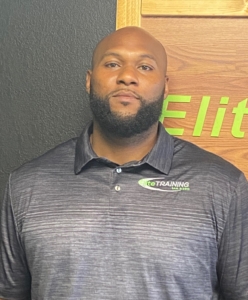 Bruce Gaston Jr.
E2 – Professional Trainer & Elite Lead Trainer
Bruce is a hard worker and professional athlete, trainer, group instructor and fitness manager. He has been in fitness and athletics since as long as he can remember and is known by his clients as "coach Bruce".
His passion is to help all clients from all walk of life achieve their ideal fitness goals. He has worked with all clients of varying ages and goals and is a huge fitness enthusiast himself. Whatever your goals are Bruce will get you there.
Experience 
NFL Professional Athlete & Fit Assistant
NFL – Chicago Bears, Chicago IL
NFL – Green Bay Packers, Inc. Green Bay, WI
F45 Training – Fitness Manager / Lead Fitness Trainer
Self Made Training -Personal Trainer
Lateral Edge Fitness – Group Trainer
Facilitated position meetings. Professional core training and fitness management. Community based outreach
programs for at risk youth. Volunteers at Senior living facilities and local Children's hospitals.
Perform proper Training to clients.  Provide preventative /alternate movements for clients.
Overview group of 30 clients or more through 45 minute HIIT workout. Train clients to help achieve goal for 8 week challenge.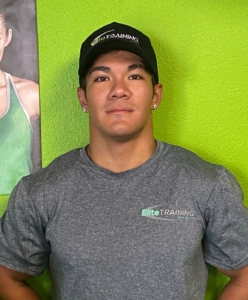 Nik Sacay
E2 Trainer – Proffesional Personal Trainer
Nik Sacay is a 3 time world record holder and a level one Olympic lifter. He's been coaching for 9 years and has dedicated his life to bettering the next generation of athletes. Former wrestler, Jiu Jitsu grappler, football player, gymnast and Olympic lifter Nik Sacay has a plethora of different tactics in his arsenal that would be highly beneficial to any athlete looking to be ahead of the game.
Nik Sacay has experience in training all clients with varying fitness levels and goals and with great results! He loves helping clients get to their aesthetic goals as well, cutting body fat, gaining lean muscle tone.
Whatever your personal goals are, Nik will get you there, high energy and positive, in not much time at all you will be feeling the difference and looking better than you ever have before!
Experience 
World Calisthenics Organization
Los Angeles — Group Instructor
CrossFit Sun, San Diego — Seminar Host
Gold's Gym, Gilroy — Group Fitness Instructor
AMP Training Center, New York — Seminar Host
Genesis Fitness Training, San Diego — Group Fitness Instructor
Way A Life Athletics, San Diego — Athletic Coach
Limitless Fitness/Del Mar Golf Center, San Diego — Athletic Coach
CERTIFICATIONS
NASM
ISSA
CPR/AED/First-Aid
AWARDS
Planche Pushup World Record (2016), AMP Training Center Handstand Pushup World Record (2018), Ice Chamber Gym Handstand Pushup World Record (2019), Way A Life Athletics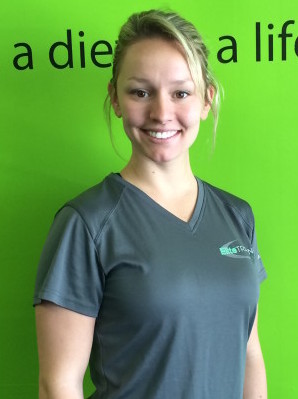 Lydia Fowler
E2 – Professional Personal Trainer & Client Accounts Rep
Lydia Fowler is known across San Diego as one of the top trainers out there, she used to do some of the largest San Diego bootcamps, her clients know her as someone who cares about them, but won't let them get away with anything and gets them to their goals. She has been a sports and fitness enthusiast for years. From a young age Lydia Wisan enjoyed soccer and was scouted by colleges for it. Her favorite sport now is volleyball and she plays it every chance she gets.
For training, her specialities are girls/guys who are trying to lose body fat and gain some lean muscle tone as well as injury correction. She is a natural extrovert and every aspect of personal training, you will not meet a more friendly or genuine trainer.
Her passion is to help people achieve their fitness goals and to get them to become their best they can be, she is big on holistic training and lives the part, she pushes herself and all her clients.
Most of her clients train with her for years, her energy and positive attitude helps each of them achieve incredible results!
Experience
Group Bootcamp San Diego
Certifications
National Academy of Sports Medicine – Personal Training Certificate
National Academy of Sports Medicine – Injury and Corrective Exercises Certificate
CPR, AED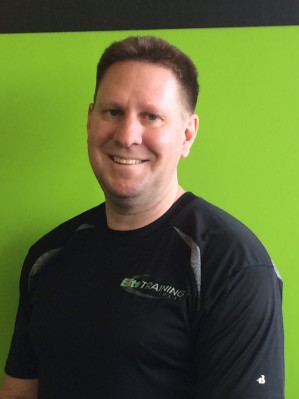 Joe Chandler
E2 Trainer – Professional Personal Trainer
Established innovative Personal Fitness Coach and Cross Training Specialist with a unique approach and philosophy of neuro – functional assessment & integrated program design by activity based and applied progressive methodology.
My favorite clients to train: clients looking to cut body fat percentage, tone up and clients trying to gain muscle!
Experience 
Mentor training style to enlighten, educate and motivate for functional personalized goal specific achievement. Served 1000's of private clients and specialty classes for over 20 years in the Northern Virginia/Greater Washington DC area. Elite athletic performance coaching – Including: College & High School Athletes, Washington Divas (Women's Professional Football), MMA Team and private Coach for Olympic Gold Medal Champions.
Owned and operated a private studio in northern Virginia. Amazing results with post – rehab as well as adapted specialty clients: Cerebral Palsy, Parkinson's, visual impairment, sre neurological damage, back and hip flexor, weak point training and total body balancing.
Certifications
National Academy of Sports Medicine Personal Training Certified
Krav Maga Instructor Certified
American Council on Sports Medicine Personal Training Certified
American Council on Exercise Certified
Kettle Bell Instructor Certified
Kettle Bell Correctives Certified
5th Degree Black Belt
Les Mills Certified
National Academy of Sports Medicine Multi functional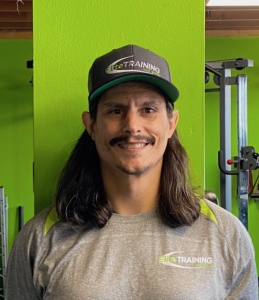 Ryan Haines
E2 Trainer – Professional Personal Trainer
Ryan Haines has been a full time person trainer throughout San Diego since 2006. He has worked with hundreds of people ranging from children as young as 12 to people in their 90's to professional athletes.
Ryan prides himself in being a well rounded trainer, he doesn't focus on only one type of client or goal specifically because he wants to competently be able to address any and all of a clients individual needs regardless as to whatever they may be. He is also very well versed in flexibility, injury prevention, and rehabilitation.
Ryan is a licensed massage therapist, trigger point therapist, and myofascial release practitioner. So if you have fitness goals or anything else you'd like to achieve from the standpoint of functional well being you can be 100% confident that Ryan will get you there as effectively, safely, and efficiently as possible.
Experience: 
Body Balance: massage, trigger point therapy, myofascial release, and scar tissue stripping
Body University: myofascial release practitioner, specialty trainer
Fit athletic club: master trainer, group class instructor (foam rolling, plyometrics, guided meditation), myofascial release practitioner
Victory mma: boot camp instructor
24 hour fitness: master trainer, fitness manager. Over ten thousand sessions serviced and over one million in training sales
Certifications
NASM Certified Personal Trainer
NASM Correctives Exercise Certified
NASM Performance Enhancement Specialist
NSCA Certified Personal Trainer
Certified Myofascial Release & Trigger Point Therapist
Certified Massage Therapist
Certified Crainosacral Massage
Schedule your first session for FREE!
It's Not Just Personal Training, It's A Lifestyle Change!