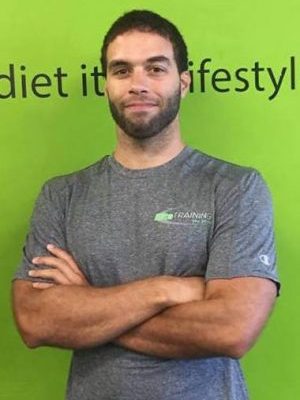 Jason Boyd
E2 Trainer
Over 10 years of experience in the fitness industry. Earned a master's degree in Kinesiology from Eastern Illinois University. Holds certifications as a strength and conditioning specialist through the National Strength and Conditioning Association and Level 1 from USA Weightlifting. Has experience as a personal trainer, collegiate strength and conditioning coach, recreation specialist, exercise physiologist in cardiac rehab, and sport coach.
My Three favorite focuses: clients focusing on sports training, clients trying to cut body fat and gain some lean muscle tone as well as muscle bulk.
Experience working with most special populations including: lupus, cerebral palsy, spinal fusion, cardiac rehab & post cardiac rehab, diabetes, knee/ACL surgeries & replacements, hip replacements, pregnancy, paralysis & amputation, and sports injuries. Has worked with individual athletes and teams from football, baseball, gymnastics, basketball, softball, volleyball, tennis, swimming, racquetball, soccer, rugby, field hockey,, lacrosse, rowing, water polo, golf, cross country/track & field, recreational and competitive running, triathlon, wrestling, Olympic weightlifting and power lifting. Jason has also worked with tactical training for military, police and fire departments. His passion for fitness started at a young age and continued with sports through high school and college and still competes in recreational sports today. Jason is also a huge nerd of science and sci-fi books and film outside of the gym.
Masters of Science in Kinesiology and Sports Studies
Bachelors of Science in Physical Education
Certifications National Strength and Conditioning Association (CSCS)
USA Weightlifting (USAW)
American Sport Education Program (ASEP)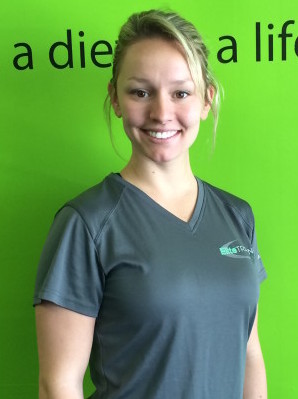 Lydia Fowler
E2 Trainer
Lydia Fowler is known across San Diego as one of the top trainers out there, she used to do some of the largest San Diego bootcamps, her clients know her as someone who cares about them, but won't let them get away with anything and gets them to their goals. She has been a sports and fitness enthusiast for years. From a young age Lydia Wisan enjoyed soccer and was scouted by colleges for it. Her favorite sport now is volleyball and she plays it every chance she gets.
For training, her specialities are girls/guys who are trying to lose body fat and gain some lean muscle tone as well as injury correction. She is a natural extrovert and every aspect of personal training, you will not meet a more friendly or genuine trainer.
Her passion is to help people achieve their fitness goals and to get them to become their best they can be, she is big on holistic training and lives the part, she pushes herself and all her clients.
Most of her clients train with her for years, her energy and positive attitude helps each of them achieve incredible results!
National Academy of Sports Medicine – Personal Training Certificate
National Academy of Sports Medicine – Injury and Corrective Exercises Certificate
CPR, AED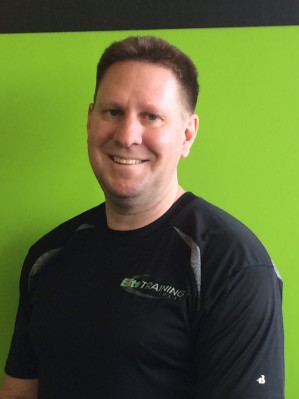 Joe Chandler
E3 Trainer
Established innovative Personal Fitness Coach and Cross Training Specialist with a unique approach and philosophy of neuro – functional assessment & integrated program design by activity based and applied progressive methodology.
My favorite clients to train: clients looking to cut body fat percentage, tone up and clients trying to gain muscle!
Mentor training style to enlighten, educate and motivate for functional personalized goal specific achievement. Served 1000's of private clients and specialty classes for over 20 years in the Northern Virginia/Greater Washington DC area. Elite athletic performance coaching – Including: College & High School Athletes, Washington Divas (Women's Professional Football), MMA Team and private Coach for Olympic Gold Medal Champions.
Owned and operated a private studio in northern Virginia. Amazing results withpost – rehab as well as adapted specialty clients: Cerebral Palsy, Parkinson's, visual impairment, sre neurological damage, back and hip flexor, weak point training and total body balancing.
National Academy of Sports Medicine Personal Training Certified
Krav Maga Instructor Certified
American Council on Sports Medicine Personal Training Certified
American Council on Exercise Certified
Kettle Bell Instructor Certified
Kettle Bell Correctives Certified
5th Degree Black Belt
Les Mills Certified
National Academy of Sports Medicine Multi functional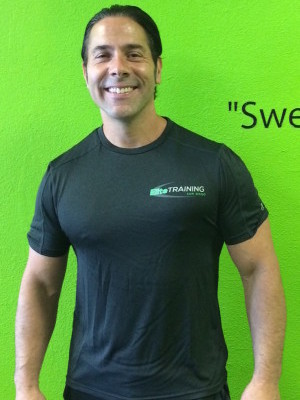 David Bonsignore
E2 Trainer
Certified Personal Trainer since 2002
David has a Background in Exercise and Nutrition. Currently holds 2 training certifications. I have trained 100s of clients. I have trained teenagers all the way up to octogenarians. I train those looking to lose weight, gain muscle, and/or maintain a certain fitness level. I believe in waking up happy and going to sleep happy. One of the necessary components of maintaining happiness is not only looking good but feeling good about yourself!
David's favorite clients are first those looking to body build and second clients looking to lose body fat and tone up.
ER CPT Certified personal Trainer
DCFP Fitness Professional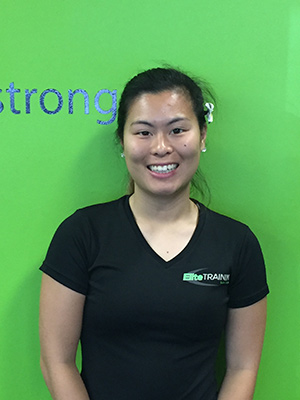 Michaela Byrnes
Growing up I always enjoyed playing sports including basketball, volleyball, track, and soccer. Because I was an active athlete, I knew my career would be somewhere in the fitness area. Throughout my studies, I have learned how fitness contributes immensely to our everyday lifestyle. What drives me into the fitness world is helping people achieve an active lifestyle so they can live and explore the world independently. It is important to maintain fitness to prevent reoccurring or future injuries. In addition, keeping up fitness and an active lifestyle helps maintain stress levels making people feel happier and healthier. My advice for individuals is to not fear fitness. Fitness is for everyone regardless of where you are on the fitness scale. You do not have to be in shape just to train with a trainer. A trainer is here to help anyone achieve their goals and aid them along their fitness journey.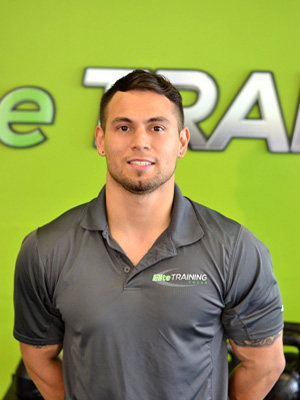 Tony Rojas
The origin for my passion in fitness all started with sports performance. I have played competitive level sports since i was 10 years old, and as competition increased, so did the need to optimize my functional output. I was more inclined towards calisthenic and sport specific exercise regiments at first, but when i hit the college level i realized how important a proper strength and conditioning protocol was. This lead to me performing better, feeling better, looking better, and in the summer of my freshman year i got certified and I have never looked back. I love to train clients of all different needs and backgrounds, with the goal of always showing them that with the right amount of dedication and hard work that anything can be achieved and goals been be met and surpassed. My advice to all pursuing something in health and fitness is one simple work…. DISCIPLINE. If you have that on your side, with the right knowledge and guidance from your local fitness expert (me), ANYTHING IS POSSIBLE!!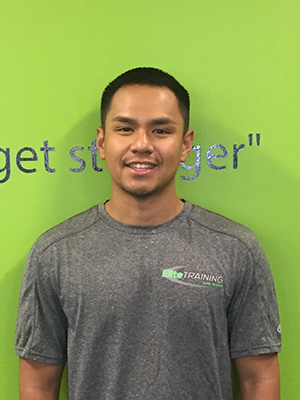 Recto Elizaga
Recto Elizaga is passionate about fitness and helping people become the best version of them! He received his bachelor's degree in Kinesiology from Cal State University of San Marcos. He graduated cum laude of his class with a focus on exercise science: physical therapy. He has worked with physical therapists around San Diego and has helped a wide range of clients gain back their mobility. His passion for fitness and helping others drove him to pursue a career in personal training. His training approach involves incorporating physical therapy techniques into his personal training programs. He's known for creating a program that utilizes all the different planes of the body while understanding your bodies limitations. He specializes in fat loss, muscle hypertrophy (muscle gains), and working with clients with past injuries. He has also helped seniors gain back their balance and stability through fall prevention programs. Furthermore, he has conducted research with his colleagues relating to surfing and running mechanics. Lastly, he is a dedicated individual who will keep you motivated and will help you achieve a healthier lifestyle!
Schedule your first session for FREE!
It's Not Just Personal Training, It's A Lifestyle Change!