Personal Trainers in San Diego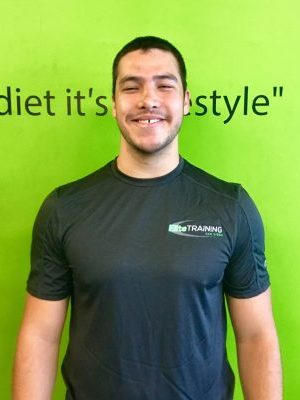 Everett Newcomb
E2 Trainer
Everett is known by his Elite clients as a trainer who pays attention to detail and always has the energy to excite and motivate them. He graduated CSU Chico with a degree in Exercise Physiology and a minor in Health and Wellness. Everett has led workshops on corrective stretching, mobility training and olympic lifting progressions.
"I live what I teach"
NASM PT Certification
Batchelor's in Exercise Physiology
Minor in Heath and Wellness
CPR, AED
Deanna Brown
E2 Trainer
With more than two decades of fitness industry experience, helping clients lead a healthier lifestyle is her biggest passion. Deanna has extensive experience working with clients who are new, to exercise and those recovering from an injury or condition. She guides her clients towards building strength while working in safe, effective movement patterns. Deanna's diverse fitness expertise provides her with the knowledge to design an exercise program that is challenging and fun drawing the most out of the client at each training.
NASM CPT
NASM Correctives
ACE CPT
NACF CPT
FiTour Indoor Cycling
RX Suspension and Rip Certified Instructor
Certified MAT
Aqua Fitness
Cycle Fit Tour
Pilates
YogaFit Level 1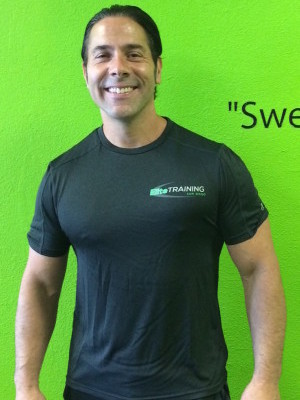 David Bonsignore
E2 Trainer
Certified Personal Trainer since 2002
Background in Exercise and Nutrition
Currently holds 2 training certifications. I have trained 100s of clients. I have trained teenagers all the way up to octogenarians. I train those looking to lose weight, gain muscle, and/or maintain a certain fitness level. I believe in waking up happy and going to sleep happy. One of the necessary components of maintaining happiness is not only looking good but feeling good about yourself!
Exercising correctly is definitely a key factor.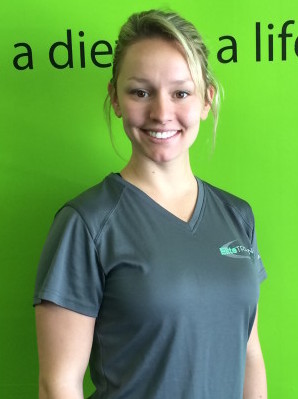 Lydia Fowler
E1 Trainer
Lydia Fowler is known across San Diego for her large bootcamps and outgoing personality. She has interned with some of the best trainers in the nation and has been a sports and fitness enthusiast for a long time. From a young age Lydia Wisan enjoyed soccer and captained and played every Intramural sport in college. Her favorite sport now is volleyball and she plays it every chance she gets.
Her specialities are girls/guys who are trying to lose body fat and gain lean muscle tone. She is a natural extrovert and loves meeting new people and every aspect of personal training, you will not meet a more friendly trainer or genuine person.
Lydia is currently certified through National Academy of Sports Medicine (NASM) and is considering either a Corrective Exercise certification or a Nutrition Degree.
NASM PT
NASM Correctives
CPR, AED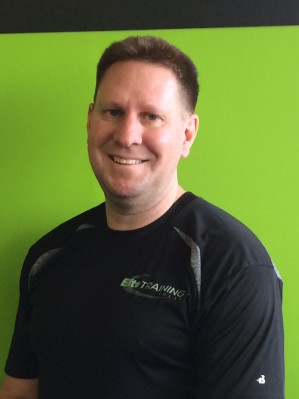 Joe Chandler
E3 Trainer
Established innovative Personal Fitness Coach and Cross Training Specialist with a unique approach and philosophy of neuro – functional assessment & integrated program design by activity based and applied progressive methodology.
Mentor training style to enlighten, educate and motivate for functional personalized goal specific achievement. Served 1000's of private clients and specialty classes for over 20 years in the Northern Virginia/Greater Washington DC area. Elite athletic performance coaching – Including: College & High School Athletes, Washington Divas (Women's Professional Football), MMA Team and private Coach for Olympic Gold Medal Champions.
Owned and operated a private studio in northern Virginia. Amazing results withpost – rehab as well as adapted specialty clients: Cerebral Palsy, Parkinson's, visual impairment, sre neurological damage, back and hip flexor, weak point training and total body balancing.
NASM PT Certified
Krav Maga Instructor Certified
ACSM PT Certified
ACE PT Certified
Kettle Bell Instructor Certified
Kettle Bell Correctives Certified
5th Degree Black Belt
Les Mills Certified
NASM Multi functional
Ben Wisen
E2 Trainer
From a young age Ben was very interested in body building after getting a black and white "Joe Weider" body building book it was on. From age 17 Ben lifted and was very interested in the kineseology of the human body and the art and aesthetics of muscle sculpting.
ACE PT
GG PT
First Aid, AED
Schedule your first session for FREE!
It's Not Just Personal Training, It's A Lifestyle Change!
START TODAY
Before and After Transformations*
*The Results shown are based on active and strict participation in our training and/or nutrition programs. Results may vary based on individual user and can not be guaranteed.
ELITE TRAINING SAN DIEGO
4488 CONVOY ST, STE C


San Diego

,

CA

92111

Phone:
(619) 800-2430
ELITE TRAINING TULSA
11349 E 61ST ST #200
Tulsa, Oklahoma 74133
Phone: 918-819-4490
ELITE TRAINING SOUTH TULSA
8172 S LEWIS AVE, STE A
Tulsa, Oklahoma 74137
Phone: (918) 819-4490