If you're looking for a personal trainer in Serra Mesa, CA, Elite Training is home to certified, affordable trainers who will help you get on the track towards becoming the best version of yourself.
Putting our Personal Training Clients First
At Elite Training, our goal is to help you find what's been missing in your life. It doesn't matter whether you want to achieve a specific fitness milestone, gain more confidence in yourself, or simply manage your weight so your clothes fit again; our certified trainers are here to work with you to make lasting change in your life.
Every client is different, which is why your friendly trainer will work closely with you to design a plan that is optimized for you to achieve your particular fitness goals. Diet recommendations, types of exercises, and schedules can vary greatly depending on what you want to change about yourself, and our Serra Mesa personal trainers will put their experience and knowledge to work for you.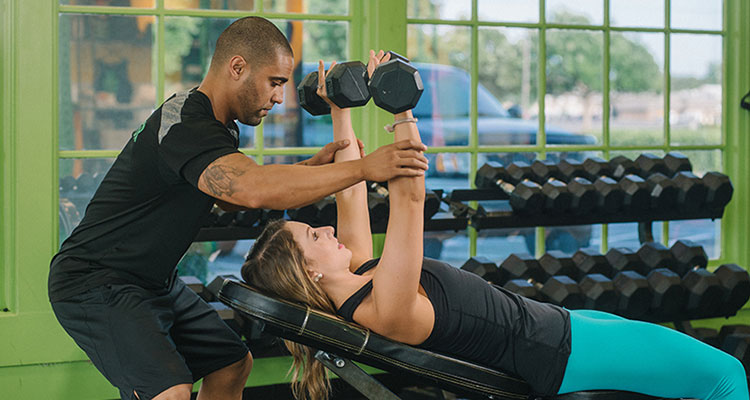 Serra Mes, CA Personal Training Programs Designed to Fit Your Goals and Budget
Our name may be Elite, but we believe that everyone in Serra Mesa should have the option to make significant lifestyle changes with the help of personal training. We have a variety of different training packages available that are designed to fit your budget. Additionally, our training services will never require you to sign a contract or pay any hidden fees. We ensure that our pricing is always honest, transparent, and affordable so that you don't have to stress about finances on your way to becoming a better you.
An Adaptive Regimen to Help You Achieve Personal Transformation
As you begin to see results, your personal trainer will make changes to your routine in order to keep things fresh and continually push your body to achieve more. This is because we know that you aren't here to bask in complacency, you want to undergo a personal transformation in your life, and we are here to help you get there. To jumpstart your personal transformation, we offer a free initial session where you can meet your trainer to discuss goals and availability, ask questions, and complete your first workout on the road to a new you.
Schedule your first session for FREE!
It's Not Just Personal Training, It's A Lifestyle Change!